Zach's WV Mountain Bike World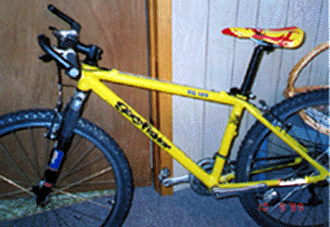 Welcome to my West Virginia mountain biking world. Here you will find out some good info for mountain biking the great state of West Virginia and beyond. You will also learn of my adventures and find links to start you own. West Virginia has many different biking opportunities to offer. They range from rail to trails to quiet back country roads to tight mountain single track. I ride a 1998 Gary Fisher Big Sur thats shown in the top picture. I mostly ride single track trails and every once in a while do a lot of road riding. Hope you enjoy my page and enjoy mountain biking in the great state of West Virginia. Thank you for stopping by and come back soon.


WV Rail To Trails

Mountain Bike Links

WV Road Rides

Mountain Bikes and Gear Links

Ride In And Sign My Guestbook
Ride In And View My Guestbook
People Who Have Rode In to This Site Since September 23, 2000.